I had several different ideas to make a birthday present, but didn't give myself enough time to do them. So, I went with something fairly easy and quick. A scarf and headband. The scarf is more a shawl, really, though ...
This was made for a 2-year-old ... so, the scarf is about 24-inches long and the headband is about 18-inch circumference, but can stretch a bit.
I started the scarf on January 19 and finished it a couple days ago. I made the headband today.
I used the small Knifty Knitter scarf loom, using 24 pegs.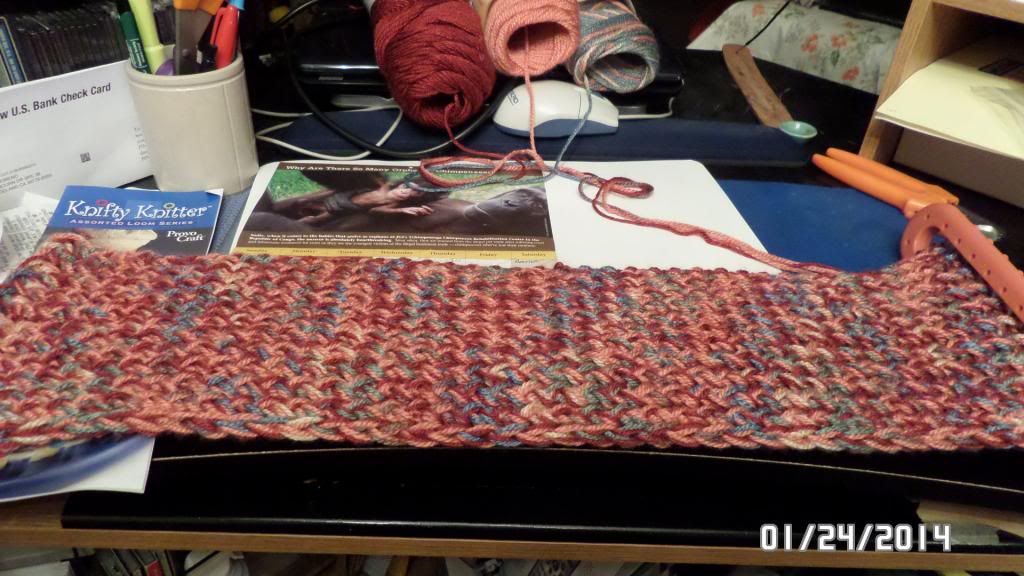 I used 3 complementary colors of acrylic yarn that I had in my stash. Caron Simply Soft Raspberry 4-ply, Red Heart TLC Coral Rose 3-ply and Red Heart TLC Country Club 3-ply. I combined them to make a 10-ply bulky yarn.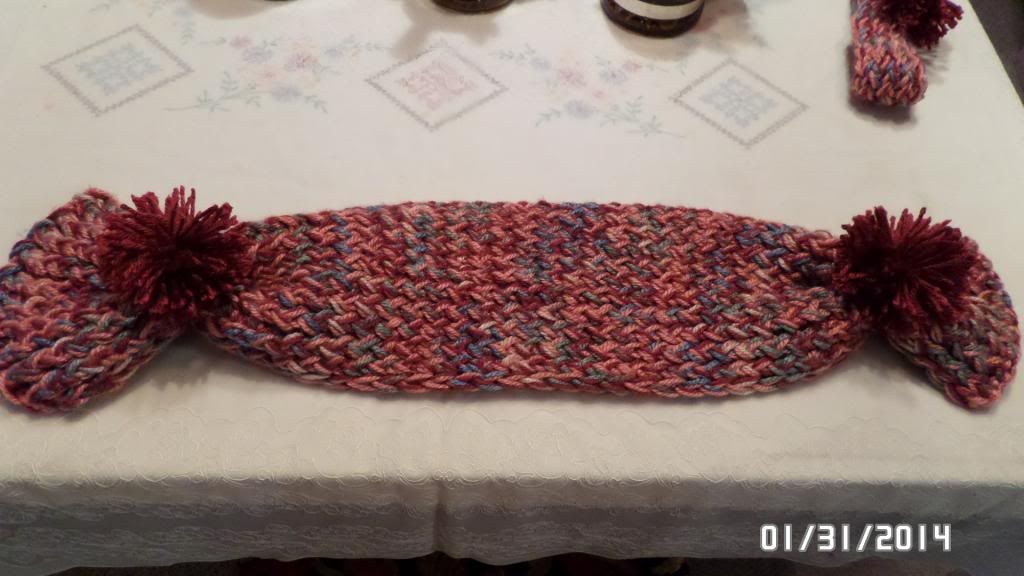 The scarf spread out.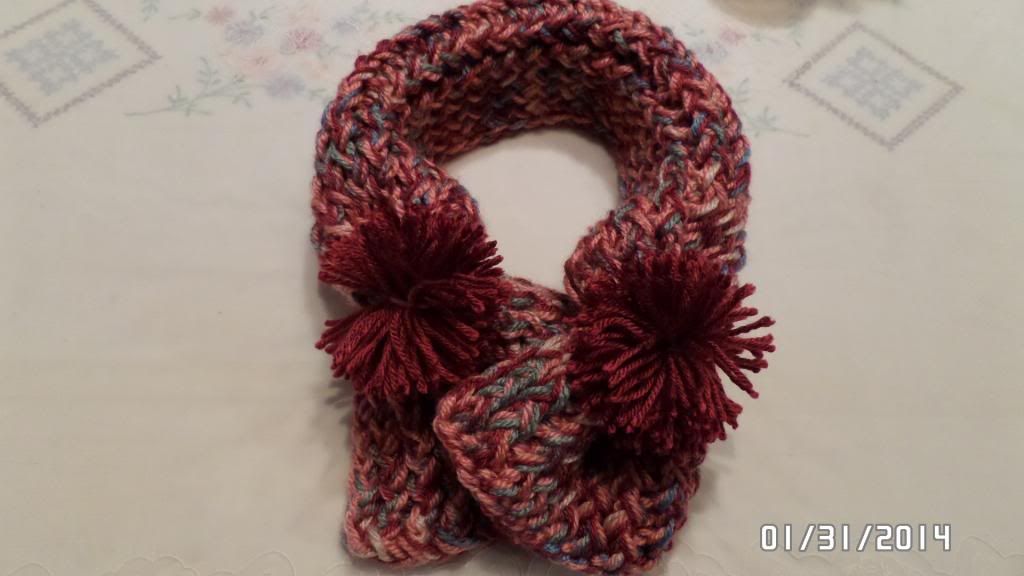 The scarf folded and ready to wear. The ends can be pinned in place.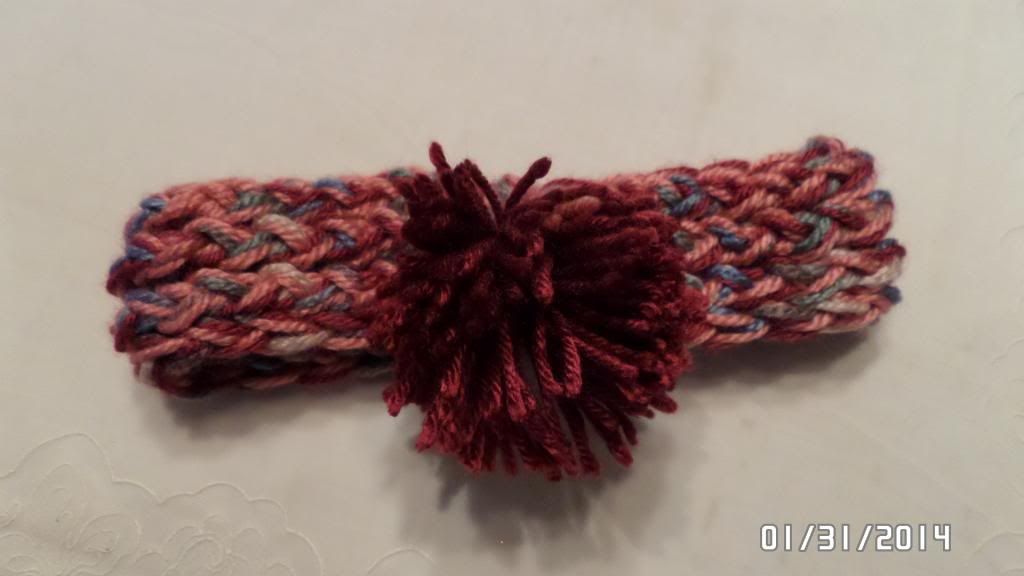 The headband laid flat. I used the small scarf loom and 8 pegs.
The headband.
I like the way they turned out for my first project on the looms. I'm not really happy with the pompoms, though. I worry that they will fall apart ... I probably should have glued them ...